The Regional Campuses of Miami University of Ohio
We engage in recruiting for the Middletown and Hamilton regional campuses and provide an array of services for Chinese students to study abroad. We operate 11 dorms, a cafeteria, a gym, and a student life center on the regional Middletown and Hamilton campuses. Our students enroll in the English Language Center program and take MU Regional Campus courses based on English proficiency. We have recruited for the regional campuses of MU since 2013 and we offer 'One-Stop' services to MU study abroad students.
Miami University of Ohio(MU) is known as a "public Ivy" for its Ivy League collegiate experience at a public school price. MU has 7 colleges, 5 campuses, and a campus population of ~25,000.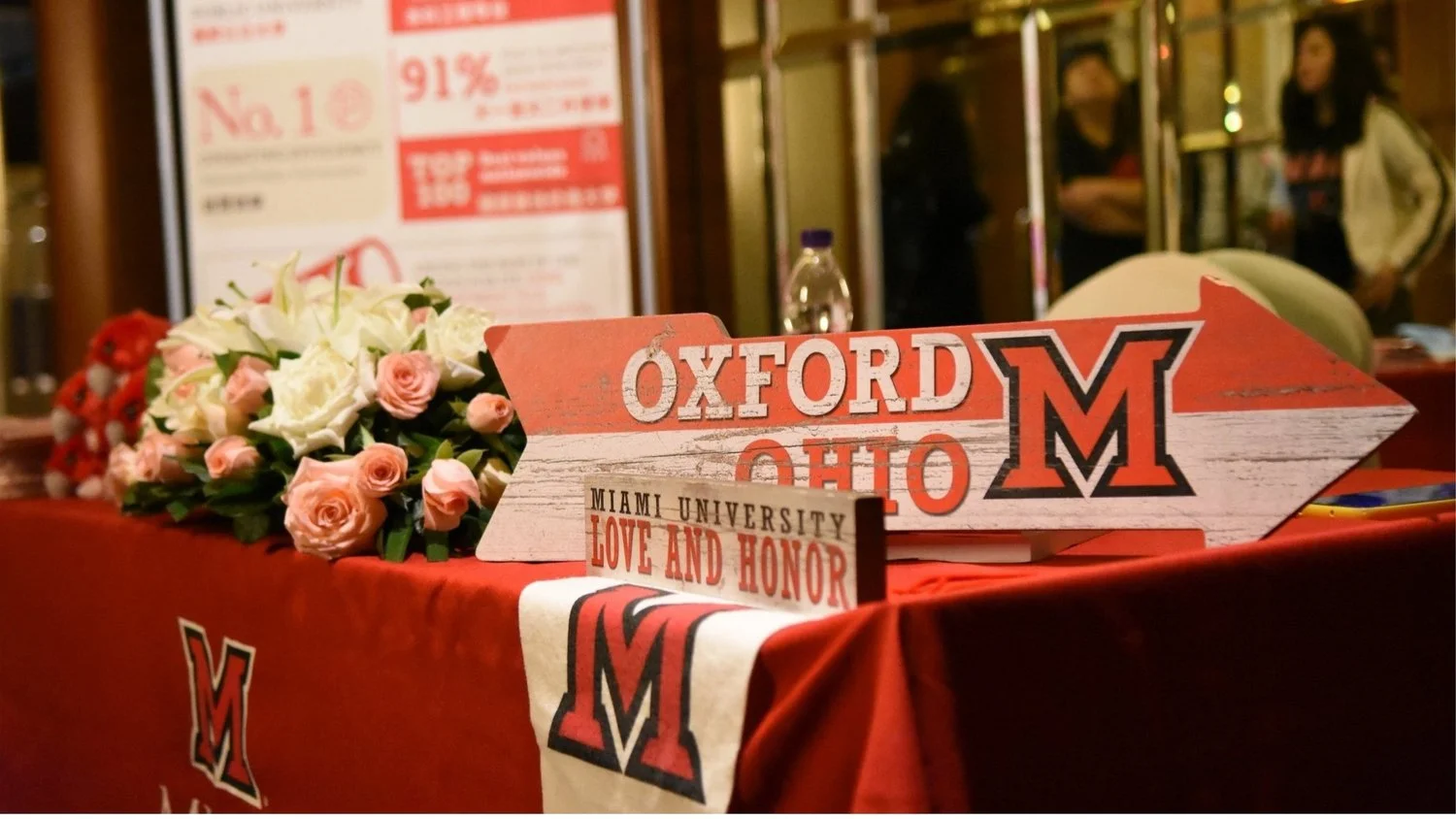 Algoma University
EduGlobal College has collaborated with Algoma University ("Algoma") in Canada to create a transfer pathway for our students to achieve academic degrees at Algoma. Algoma University is a teaching-focused and student-centered post-secondary institution specializing in liberal arts, sciences, management, and professional degree programs with a particular focus on current education needs. Algoma is a public university located in Sault Ste. Marie, Ontario, Canada.
The International Undergraduate Pathway Program (iUPP) at EduGlobal College offers a combination of content-based English language courses and foundational academic courses that help prepare international students to become effective communicators and collaborators and build a strong foundation in the learning modalities at Canadian universities. In addition, students will develop academic literacy skills that include:
• Reading, writing, speaking, and listening;
• Visual literacy;
• Collaborative learning;
• Critical thinking; and,
• Technology.
The iUPP courses are designed to increase student confidence and encourage them to read and listen critically, with consideration towards the viewpoint, bias, and relevance of texts in an English learning environment. Students will learn to evaluate claims, consider multiple perspectives, and synthesize and communicate information confidently and clearly.
iUPP is a unique eight-month-long educational opportunity for international students to earn up to 30 undergraduate academic credits while fulfilling the general English language admission requirement at Algoma University. At EduGlobal, students can study post-secondary courses that can earn transferable university credits while honing their language, academic and social skills in a diverse, personal and nourishing environment.